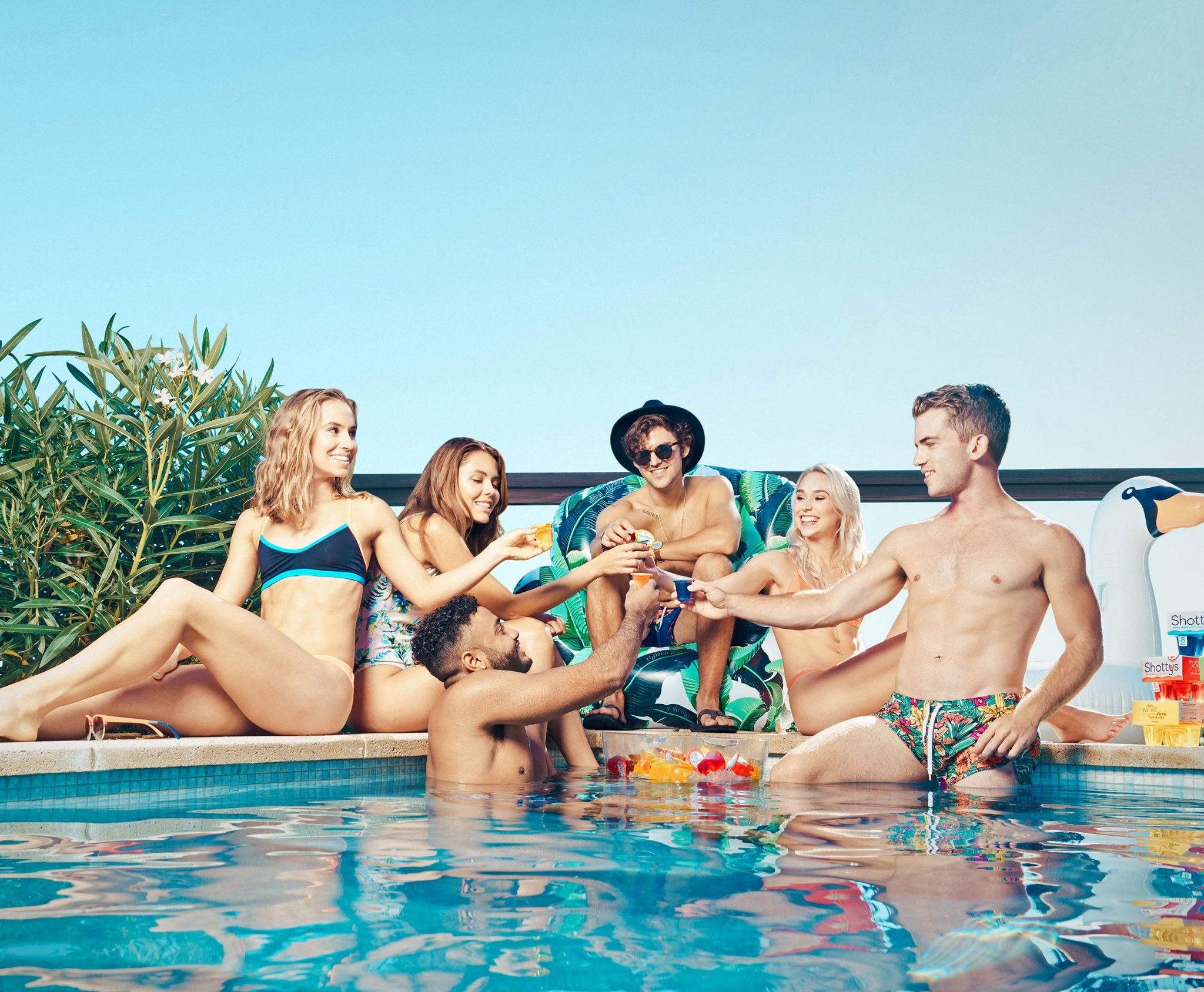 3 Things To Know About Alcohol in Gelatin Shots

Do you have a party coming up and really need to outdo someone who *thinks* they're the party hero? Or maybe you're simply looking for a fun Friday night since board games aren't going to win themselves! Whatever the occasion, gelatin shots are the perfect way to turn up or wind down.

Most people know gelatin shots as jello shots, and they've become a popular party essential over the years. They're fun, fruity, and go down oh so smoothly! But do you know what you're actually consuming when you pound these delicious treats? If your friends are anything like ours, they probably play guessing games on how much alcohol to add.  I mean, when you order delivery all the time, who actually owns measuring cups? And what type of alcohol is actually used?  

While the alcohol in your friend's homemade jello shots may be more of a mystery than cafeteria meatloaf, Shottys' gelatin shots are party-ready with the perfect amount of alcohol that is sure to please any crowd. Keep reading to find out 3 things you need to know about alcohol in gelatin shots and why Shottys' is your best bet when it comes to serving them at your party.
How much alcohol is in gelatin shots? Well, if you're making them at home, your guess is as good as ours! If you've got a friend who's a heavy pourer, best of luck to you. Even if you're not trying to go ham, you're taking a gamble at getting just the right amount in there so they gel perfectly and taste just right. The percentage of alcohol also depends on the type of alcohol used. When we tested the commonly found recipes on the interwebs, it's roughly around 10% alcohol by volume. Long story short – stick with Shottys'. You'll know you're getting 25 proof in each and every shot, every time.
What alcohol is the most common in gelatin shots? For homemade jello shots, any type of alcohol will do! Sorry to all you indecisive people out there who now have another decision to make. The most common alcohol is vodka At Shottys', we use only 6x distilled, gluten-free vodka in our vodka-based shots and a neutral sulfite-free wine base in our wine-based shots to ensure a good time.
What's the best type of alcohol for gelatin shots? Alright, fine, you want all of our secrets! While it's up to personal preference, you may have fun experimenting with rum, tequila and other liquors depending on whether you're trying to mimic your favorite drink or prefer the finish on other alcohols. The secret is to not add too much, so the shots don't gel well. Or you can buy Shottys' and get the perfect strength every time!
So why is Shottys the best choice for a party to outdo all other parties? Twenty-four shots in four delicious flavors that come in one cooler bag (yes, they come in a cooler bag – you just have to add ice and water!). There are plenty to go around! Not to mention, they use natural ingredients – that's right, no artificial flavors or sweeteners in our shots. Each and every shot is 25 proof (12.5% ABV) and packaged in a recyclable, BPA free cup!
Shottys' are ready-to-consume…no preparation needed!. Just peel the lid, squeeze, and party! With Shottys', you'll know what to expect with the alcohol in each and every shot, so you can focus more on partying and less on party prep.